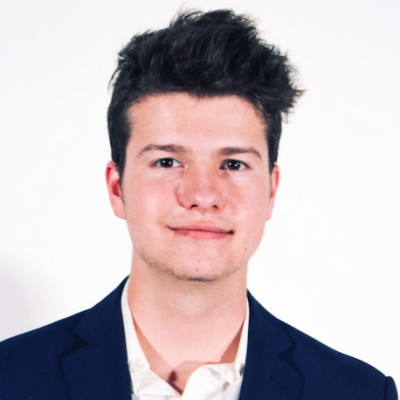 Michael studied Computer Science & Statistics while at UIUC, but found extracurricular activities much more engaging than coursework. Some of his favorite college experiences include leading Founders, working at the National Center for Supercomputing Applications, organizing Hack Illinois, and spending way too much time on open-source projects.
Michael is currently working on a freelance company he recently founded called Arcloop. Since Arcloop's inception, Michael has built a prototype that pitched to YCombinator, did backend at another YC startup, and did deal flow automation for multiple venture capital firms. Michael is also gathering experience interning at a Private Equity firm as an associate.
Michael's history with Founders begins with 54, where he helped organize the event in 2017. From then on, Michael went on to co-direct the Startup Career Fair, led the first Microgrants team, co-direct Forge and Jump Genesis, and lead Founders as President during 2019. Michael identified Forge 2018 as his most memorable Founders experience because it made him realize the full impact of Founders efforts to bring the Midwestern student entrepreneurial community together.
In his final semester with Founders, Michael brought back Startup Bootcamp. Bootcamp consisted of four weekly workshops with experienced entrepreneurs, and was followed by a pitch competition between participants to prepare for Forge. The curriculum was designed to be immediately applicable and include deliverables that participating teams would need to accomplish before attending Forge & applying for Cozad. Startup Bootcamp turned out to be quite successful, with five of the eight teams that pitched in the competition being accepted into the iVenture accelerator program.
Thanks Michael for providing us with an insightful interview! Want to chat with or hire Michael? Connect with him on LinkedIn.
Startup Bootcamp Co-Director Interview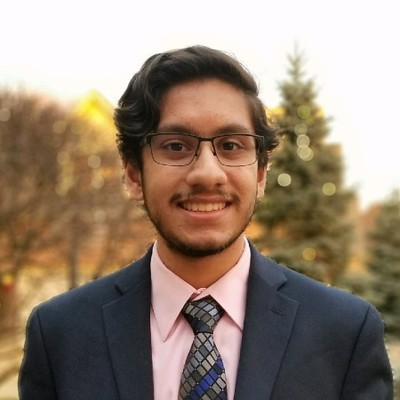 Amaan is a Finance and Supply Chain Management major in the Gies college of business. He was also recently accepted into the Hoeft Technology and Management minor which combines a business degree with practical engineering skills. This summer, he is working at 3M as a finance intern. Amaan stated that his favorite part of Founders is the culture of openness that allows members to share their ideas. In fact, Amaan became involved with Startup Bootcamp after sharing an idea he had for a similar program with David Cooke.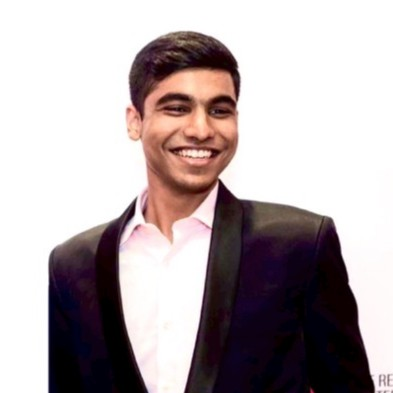 Bhavesh is a Computer Science major who is currently a software engineering intern at an IT solutions company. He has expressed interest in artificial intelligence and reinforcement learning, is involved with the Association for Computing Machinery, and is also taking several business courses. Bhavesh joined Founders because of his interest in entrepreneurship and his desire to help others succeed while learning in the process. His favorite aspect of Founders is the encouragement and responsibility that senior members give to new members.
Founders Startup Curriculum Launch
Like the co-directors of 54 and Forge, Amaan and Bhavesh have begun planning for their project to take place online. They revealed that this fall's Startup Bootcamp will run for eight weeks - four weeks before 54 and four weeks after. One of their goals is to ensure that the topics in the curriculum feel interconnected and relevant to the participants. Therefore, the co-directors plan on focusing the first four weeks on the entrepreneurial mindset to prepare for 54 and then using the last four weeks to prepare participants for Forge. They also plan to include assignments to keep participants engaged and more connected with Bootcamp mentors, who will provide feedback on deliverables.
A benefit that the co-directors foresee from running bootcamp online is an increased retention rate. They believe the ability to tune into a bootcamp presentation from anywhere should make it easier for participants to stay with the program. One of the challenges they addressed was keeping the participants engaged in an online environment. To increase engagement, the co-directors plan on offering office hours with mentors and creating interactive assignments that connect to each week's topic.
If you are interested in becoming a mentor for Startup Bootcamp, please reach out to the co-directors! You can find them both on LinkedIn - Amaan | Bhavesh.