About
54 is a 3-day startup event put on by UIUC's premier student-run startup organization Founders - Illinois Entrepreneurs where students from different backgrounds come together to form teams and launch a successful startup. No experience required. Just bring yourself, some friends and good ideas. Food and drinks will be provided.
54 2019 Recap Video
Application

Who should apply?
54 is open to all majors and ages. We strongly believe that entrepreneurship isn't tied to a major – anyone with a passion to solve a problem can build a startup.

When will I hear back?
We will be sending out acceptances on a rolling basis until the application deadline, which is Wednesday, October 2nd.

Do I have to pitch an idea to participate?
You can still attend 54 even if you don't pitch an idea; however, the exchange of ideas is what makes 54 great! We highly encourage brainstorming ideas. We want to be inspired by your passion!

What can I do in the meantime?
Think of problems that you personally face every day or see in your community and how you would solve those! We also encourage practicing your pitch! Also, tell your friends and check out our Facebook event and social media links to get updates. :)
During the Weekend

Can I pitch an idea for a startup that's already in progress?
Yes! This year we'll be accepting in-progress startups. You won't be eligible for normal prizes, but if our Microgrants committee likes your pitch, you may receive a microgrant up to $500 from Founders.

Can I pitch more than one idea?
Depending on the number of ideas pitched, you may be able to pitch two ideas.

What if my idea doesn't get selected?
No problem! You can still join a team and participate.

Can we see past presentation examples?
Absolutely. Send us a message and we can share some past slide decks with you.
General

What is 54?
54 is a startup weekend where ideas are turned into a reality. Attendees come in on Friday and pitch ideas, form teams, and learn how to turn their ideas into a business with mentors' guidance over the course of the weekend.

What's in it for you?
54 builds strong friendships and sustainable businesses that last even after the event is over. Startups are powered aircrafts, not projectiles.

Cash Prizes: The top three teams will walk away with some money to help turn their idea into a reality.
Dinner: The top teams get a networking dinner with our sponsors.
Real Startups: Some of our past winners include Amber Waves, Mymetrics, and FreeSkies.

Will there be food?
Absolutely! We will have a constant supply of snacks, coffee, and food – you take care of your startup, we'll take care of you.

Is it overnight?
Nope. You won't need to work overnight to get things done, and we believe people do their best work when they take care of themselves.

I have an idea that I want to pitch! What should I do to prepare?
Awesome! 54 is the perfect place to meet team members that can help bring your idea to life. Practice and do your research; no presentation slides please – you will have 60 seconds to convince attendees to join your team!

I don't have an idea that I want to pitch :(
Bring a unique perspective - teams will need members from many different backgrounds!

Are we expected to work on our startup after 54 is over?
We provide cash prizes and a network so you have direction and motivation to continue working on your startup! However, learning how a company is started with your team and mentors is still a great experience on its own, and we understand that not everybody can commit to their own company full-time.

What are past participants up to?

404: Question not found?
Logistics

Can I have a pre-formed team?
We highly encourage forming teams at the event to gain new perspectives, though you're free to bring friends and stick together.

When does the event start and end?
Check-in starts at 4:45 PM on Friday, September 27th. The event ends at 6:30 PM on Sunday, September 29th.

What should I bring?
A laptop, charger, passion, and excitement!
Keynote Speaker, Judges, and Mentors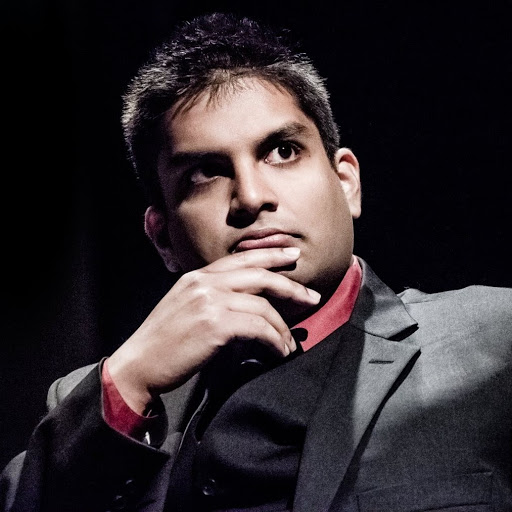 Dr. Aadeel Akhtar - Keynote Speaker
Dr. Aadeel Akhtar is the CEO and Founder of PSYONIC, a company whose mission is to make advanced bionic limbs that are accessible to everyone, starting with the Ability Hand--a bionic hand that is the fastest on the market, robust to impacts, and gives users touch feedback. When Dr. Akhtar was 7 years old, he visited Pakistan where he met a child his age who had a limb difference, which inspired him to create advanced and affordable prosthetic devices. Dr. Akhtar received his PhD in Neuroscience and MS in Electrical & Computer Engineering from the University of Illinois at Urbana-Champaign in 2016. He received his BS in Biology in 2007 and MS in Computer Science in 2008 at Loyola University Chicago. In 2015, PSYONIC won the Cozad New Venture Competition and in 2016, Dr. Akhtar won the $20,000 Illinois Innovation Prize.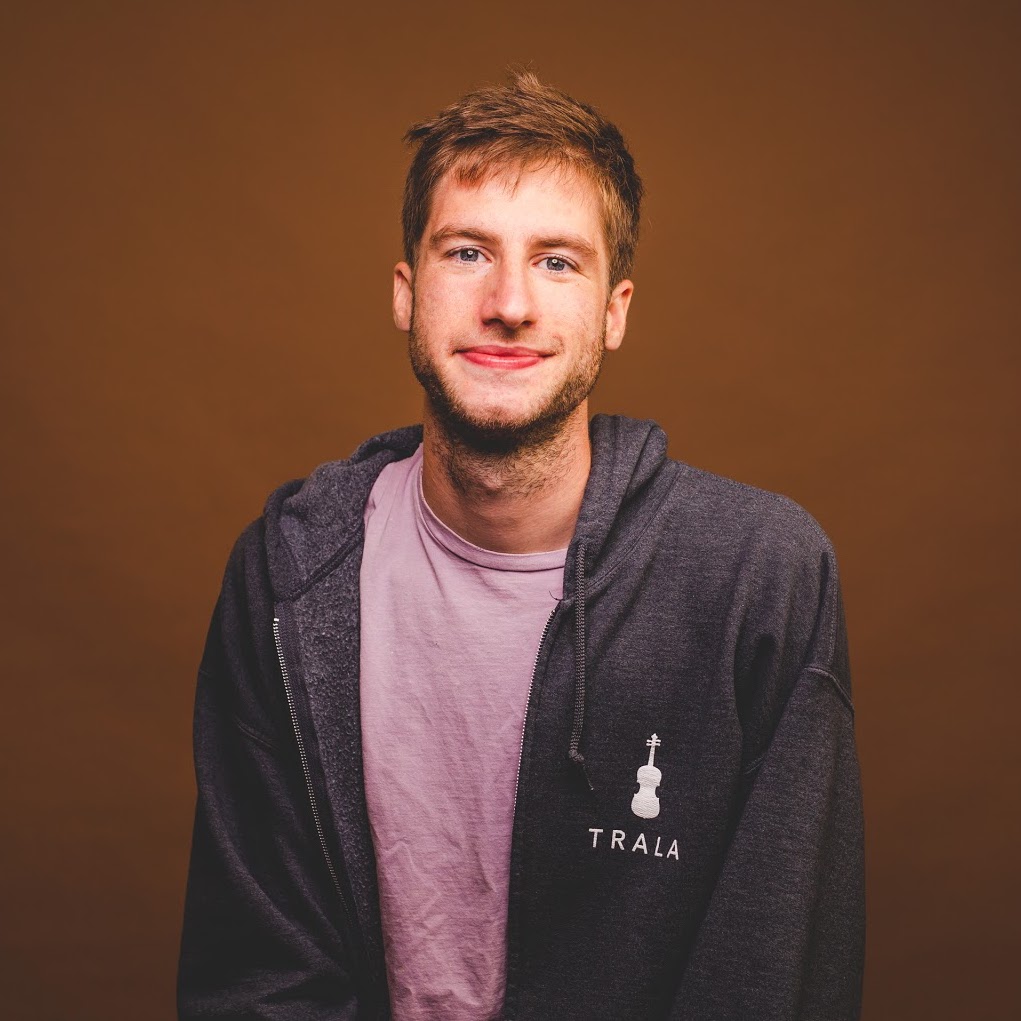 Samuel Walder - Keynote Speaker
Trala's mission is to make world-class music education accessible to every single person on Earth. Our first product, Trala: Learn Violin is an app that teaches anyone how to play violin. We have had over 250,000 downloads and raised $4.9M to-date since launch in 2017. The story of Trala began at 54.io, when I met my future co-founder Vish Indukuri while people were forming teams. We teamed up, built something cool, and liked the experience so much we decided to keep working together. Three years and many other hackathons later, we started Trala together. We've had many ups and downs since launch, but the support along the way has been incredible. From participating in Cozad and iVenture to going through Techstars and raising our seed round, it's been a constantly rewarding experience. And it all started at 54!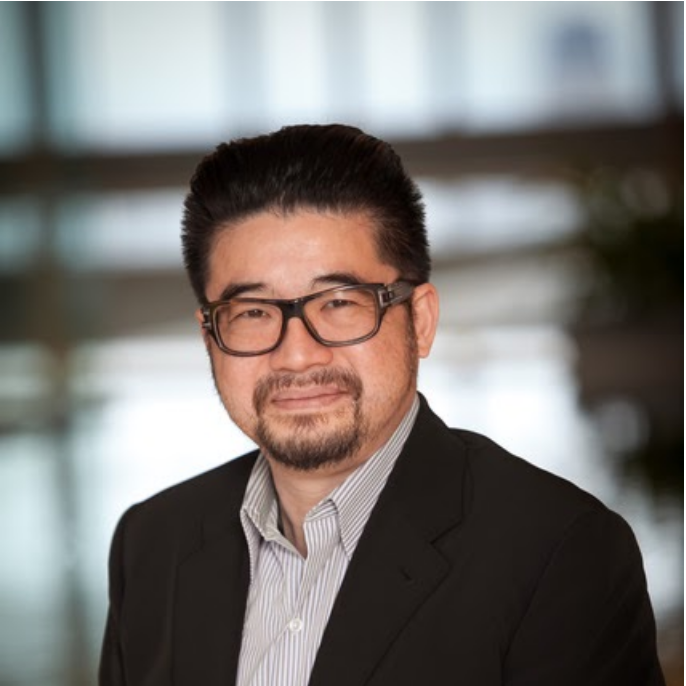 Rodney Louie - Judge
Rodney Louie, a Founding Partner of Fulcrum GT, is an Operations and Strategy Executive specializing in early stage companies and the professional services vertical. He has broad-based IT and operations consulting experience and has keen interest in usability and design. Mr. Louie began his career with Booz Allen & Hamilton where he helped develop their communications design standards and processes. Rodney later brought these processes to Apollo Management and others in the investment industry, where he advised portfolio companies on Deal Value Recognition while helping to expand and manage Fulcrum's back-office operations. Pre-Covid, Rodney directed Fulcrum's annual summer Start-Up Camp internship program. Rodney earned his Bachelor of Science degree at Northwestern University.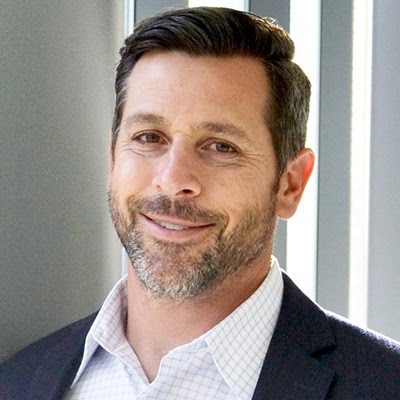 Harlee Sorkin - Judge
Harlee Sorkin is co-founder and Managing Director of Common Place Holdings, LLC, a health tech venture studio that provides management & seed funding for companies that it helps to form. This builds upon a 15-year consulting practice with an emphasis on business formation, capitalization, product and customer development. Prior to that, Harlee helped to lead Traco Labs, Inc., a manufacturer of health & nutrition ingredients, to a successful exit to Degussa, AG. Harlee is the NSF I-Corps program instructor and Entrepreneur-in-Residence at EnterpriseWorks in the Research Park. He holds a BS in Psychology from the University of Illinois.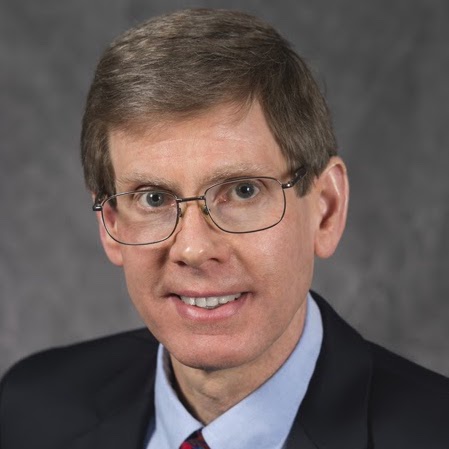 Ken Taylor - Mentor
Ken Taylor has been mentoring and lecturing on entrepreneurship topics for many years in the Champaign-Urbana community. He has been a judge and mentor for 54.io Startup competition since its inception in 2013. He has mentored many students participating in the Cozad New Venture Competition, having mentored two first place teams, a second place team, a third place team and a semi-finalist team. He has mentored the Parkland College CobraVenture Student Entrepreneur Program and the Young Entrepreneurship Program for middle and high school students. He has lectured for Founders Startup Bootcamp, TE 360 Lectures in Engineering Entrepreneurship and was a visiting lecturer for ENG 298 Foundations in Business and Entrepreneurship at UIUC. He got his start in entrepreneurship by co-founding a computer consulting company where he helped raise VC funding for a fingerprint biometric device. He currently serves as the Cloud Architect for Technology Services at the University of Illinois.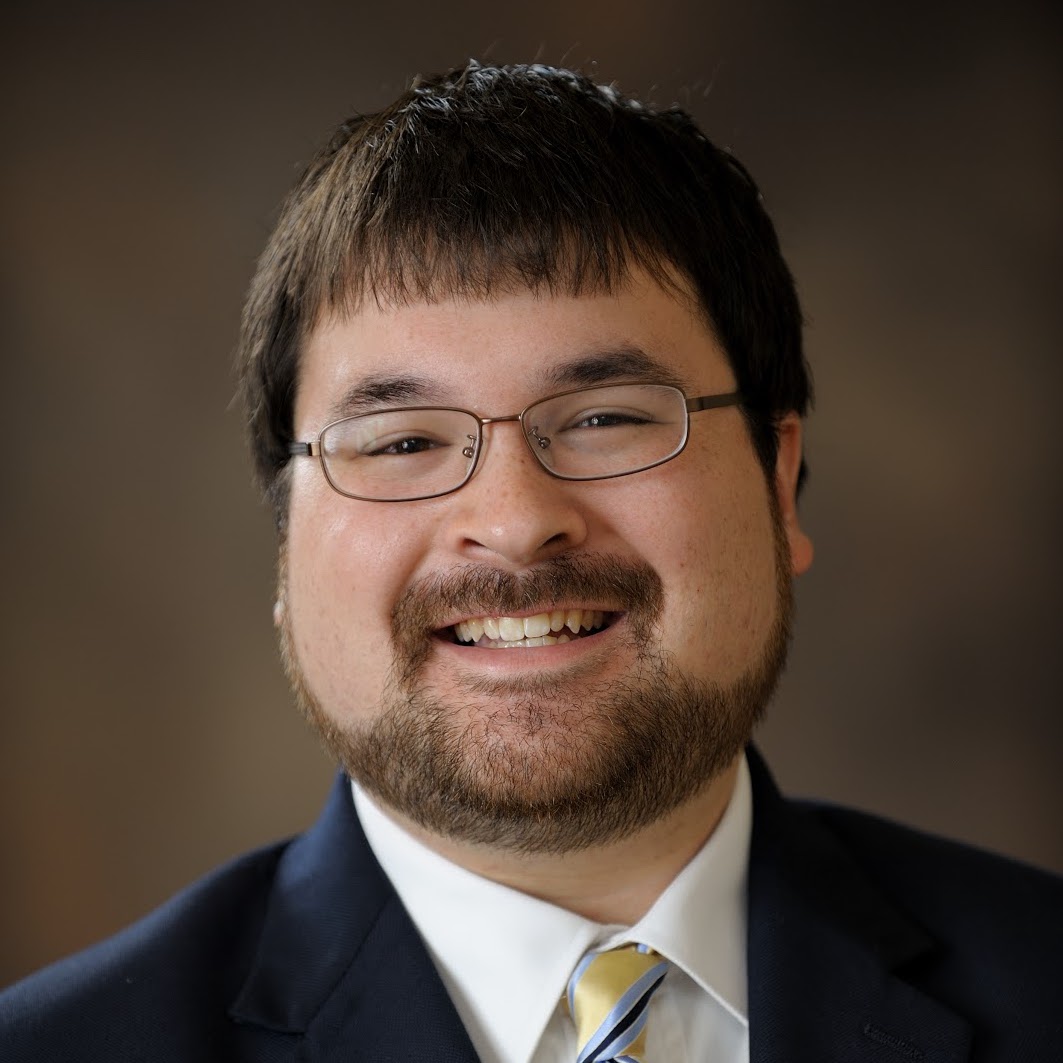 Daniel Gambrell - Mentor
Daniel Gambrell is a Senior Associate at Illinois Ventures where he invests in early-stage technology startups connected to the University of Illinois System. Prior to joining Illinois Ventures, Daniel worked in a marketing and strategy role for a B2B SaaS provider. He also served as a Commercialization Analyst at the University of Illinois Urbana-Champaign Office of Technology Management, and provided market analysis for startups at the EnterpriseWorks incubator in the UIUC Research Park.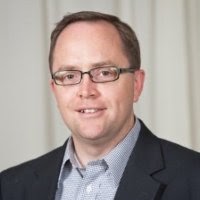 Jed Taylor - Mentor
Jed Taylor is the Executive Director of the University of Illinois College of Engineering's Technology Entrepreneur Center and an Entrepreneur-in-Residence at the University's EnterpriseWorks incubator. He is responsible for directing the Illinois Innovation Corps programs and other entrepreneurship programs at TEC. Taylor helps to lead several grants related to technology commercialization, including the Accelerating Women And underRepresented Entrepreneur (AWARE) program which launched with funding from the National Science Foundation. The AWARE program was later launched at several other universities across the Midwest after the successful pilot at the University of Illinois. Jed received the Entrepreneurial Advocacy Award at the Champaign County Innovation Celebration, 2017; Illinois Computer Science Distinguished Alumni Service Award, 2013; and is a Siebel Scholar. Taylor helped launch Pattern Insight (VMWare), a successful startup out of the University of Illinois Research Park in 2007. He actively involved in the local entrepreneurship ecosystem and sits on the boards of several technology companies. Jed earned a master's in computer science and an MBA from the University of Illinois at Urbana-Champaign and a bachelor's degree in Computer Science from Utah State University.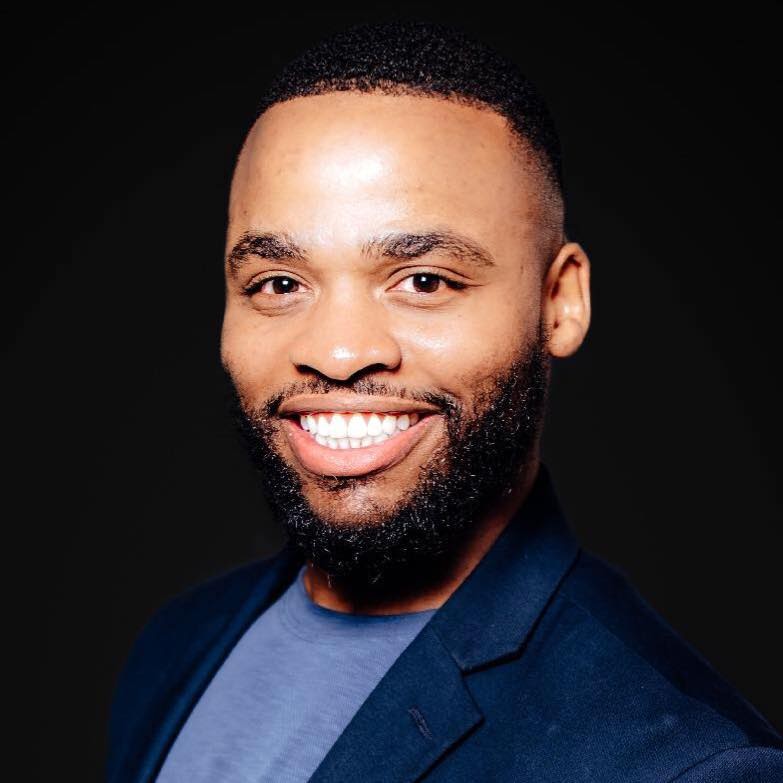 Darnell Leatherwood - Mentor
Darnell Leatherwood is an award winning speaker, educator, and social entrepreneur. He is currently a doctoral candidate at the University of Chicago, serves as a founding member of Thrive Chicago's & President Barack Obama's My Brother's Keeper Alliance Action Team in Chicago, and serves as a Young Scholar on The Journal of Negro Education Editorial/Advisory Board out of Howard University in Washington DC. Additionally and maybe most notably, Darnell is the founder and CEO of Black Boys Shine (501c3), a campaign to illuminate the character and contributions of Black boys and men nationally and internationally (www.BlackBoysShine.com). To learn more about Darnell and his work follow him on IG @therealdarnellleatherwood and LinkedIn.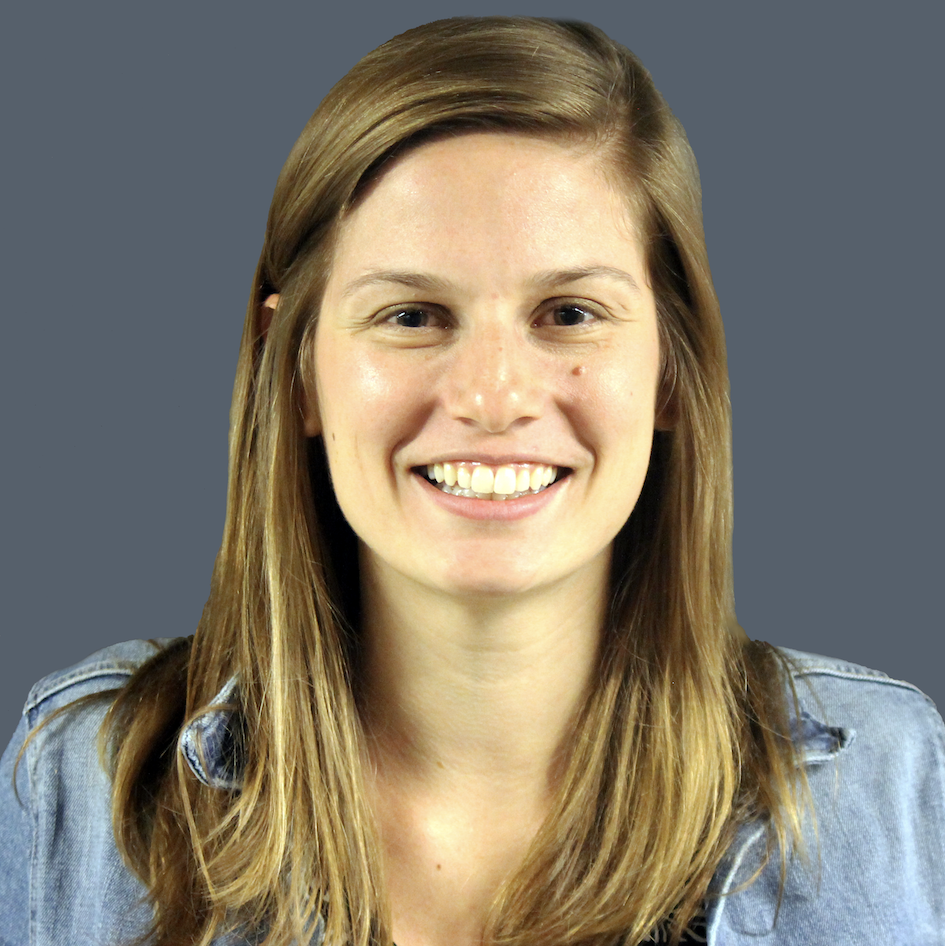 Tina Hrabak - Mentor
Tina Hrabak is the Director of Startups at Future Founders, a non-profit based out of Chicago focused on building the next generation of entrepreneurs. In this role, she supports the development of millennial founders in Chicago and across the country, with a focus on the Startup Bootcamp, a pre-accelerator for idea- and early-stage founders aged 18-30. Prior to Future Founders, Tina worked in universities focused on international education and workforce development within business schools, most recently at the Kellogg School of Management at Northwestern University.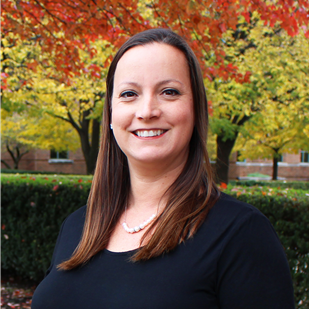 Stephanie Larson - Mentor
Stephanie Larson is the Associate Director of Innovation and Entrepreneurship Student Programs at the Technology Entrepreneur Center. She joined TEC in March 2008, and her responsibilities include leading, building, designing, and implementing new and existing student programs for TEC and its mission of providing students with the skills, resources, and experiences necessary to become successful innovators, entrepreneurs, and leaders. The thing she enjoys most about working at TEC is the passion the students and her co-workers share about entrepreneurship and innovation. Prior to working at TEC, Stephanie worked on numerous grassroots marketing and event marketing campaigns. She even spent a year of her life driving a giant 22 foot Pepperidge Farm Goldfish Mobile from coast to coast. She worked with many clients such as Kellogg's, Nike, Florida Department of Citrus, Home Depot, Kraft Foods, Cadillac and Sprint in a variety of marketing capacities. She also worked for a startup branding agency in Chicago as an Account Supervisor on the Yellowtail Wine account and a mid-size marketing firm in Chicago as a Project Manager on Motorola Mobile Device projects. Stephanie graduated from the University of Illinois in 1998 with a B.S. in Advertising & Communications. In her spare time, Stephanie enjoys reading, exploring different culinary cuisines, travel, movies, arts and crafts, and is also learning the joy of gardening. In 2015, she joined the Monticello community with her husband, Scott and their sons, Ander and Atwood and their most recent addition to their family, Freya.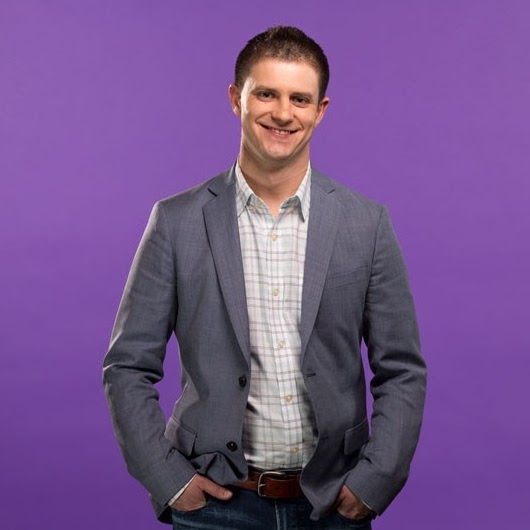 Daniel Klein - Mentor
Mr. Klein is CEO and Co-Founder of Tiesta Tea. Tiesta Tea was started with the mission of creating premium tea products that taste good and do good. Tiesta Tea can be found in multiple areas of the grocery store including the produce, dairy, tea and bulk foods departments. The company's products can be found in several thousand retail stores including Costco, Kroger, Safeway, Albertsons, HEB and Target and also on tiestatea.com as well as on Amazon. The company has been recognized by Inc, Forbes, BevNet, World Tea News, Fresh Cup Magazine, Beverage Daily, ABC, FOX, Crain's Chicago and many more.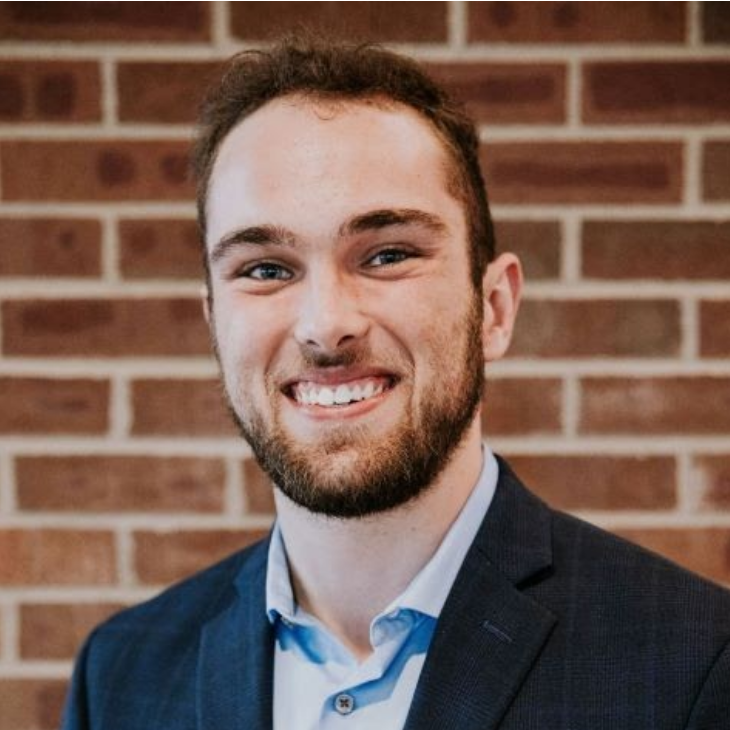 Brandon Yates - Mentor
Brandon Yates is the founder of student startup DeepWalk Research. DeepWalk develops mobile scanning software for civil engineers to identify inaccessible sidewalks. The team won the social impact award in the 2018 54 Startup Competition and has since raised over $34,000 in funding, placed 3rd in the Cozad New Venture competition, and completed the iVenture Accelerator. Brandon is able to advise student startups on basic legal structures, customer discovery, agile software development, and utilizing University of Illinois resources.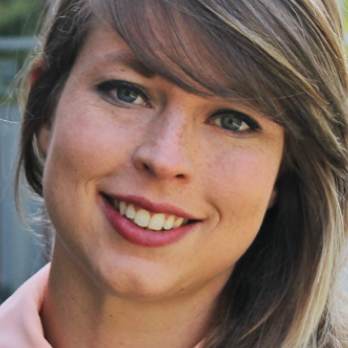 Sarah Schram - Mentor
I have been involved in various commercialization and entrepreneurship roles since I was a doctoral student in the Graduate Program for Neuroscience at UIC. I participated in the Student Consulting program offered through EnterpriseWorks Chicago which paired student consultants with entrepreneurial faculty to perform preliminary diligence, market research, and business planning. After this initial taste of technology commercialization, I transitioned into an internship with Aspire Capital Partners, LLC, where I assisted on diligence and investment opportunity review and learned more about equity research and investing. Ultimately I was able to use these skills to secure a position with Illinois Ventures after completing my PhD, where I started as a Venture Analyst and Coordinator for the Proof of Concept Commercialization Program. When not thinking about science investing, I like to spend my time playing ultimate frisbee and traveling (or will again, once it is safe to do so!)
Mark Goldstein - Mentor
Mark B. Goldstein is a business attorney who works with startups to help start and grow their companies and is an entrepreneur himself. Mark is an attorney at Buckley Fine a full-service business law firm and is the co-founder of Firenze Italian Street Food, a restaurant in Chicago that is inspired by the city of Florence, Italy. Mark counsels businesses on how to start their businesses, formation issues, investment issues, contractual issues and M&A issues amongst other day-to-day issues that businesses face.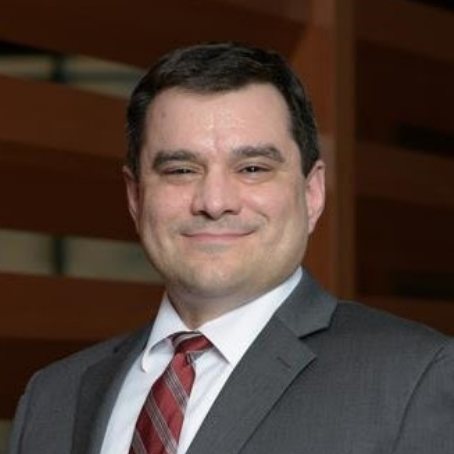 Tod Courtney - Mentor
Tod Courtney is the Director of Jump Labs, the Research Park innovation center for Jump Trading. As Director, part of his role is to help build collaborations between researchers in Jump and faculty at the University of Illinois, and Jump Labs has launched a variety of technology projects related to trading, high performance computing, AI/machine learning, statistics and cryptocurrencies. Four years ago, he founded and lead a team of students to create a cryptocurrency trading platform; that project has grown into a new business unit at Jump. The following year, he co-led a cryptocurrency-focused startup incubator at Jump Labs. Prior to joining Jump Trading, he was a partner in a Champaign-based startup focused on electromagnetic simulations. Early in his career, he was a researcher and software engineer at the University of Illinois, focused on the development and commercialization of software tools for modeling reliable and high performance computer systems – effectively building an early-stage startup within the structure of the University.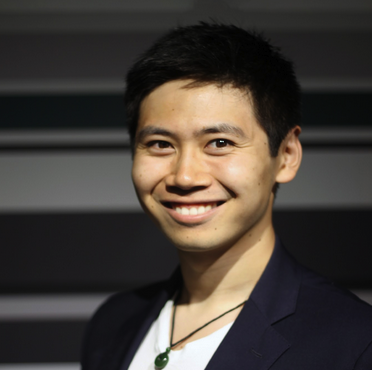 Tom Zhang - Mentor
Tom is the Co-Founder and CEO of Zenblen, a Chicago based startup providing freshly blended smoothies via automated, robotic kiosks. Tom and his company previously went through Chicago Booth's New Venture Challenge accelerator, where they received guidance from a panel of distinguished entrepreneurs and investors. Tom previously worked as a strategy consultant, where he leveraged data driven recommendations to help clients grow their businesses. More importantly, Tom started the office tradition of Smoothie Fridays. Tom holds a B.A. in Economics from the University of Chicago.