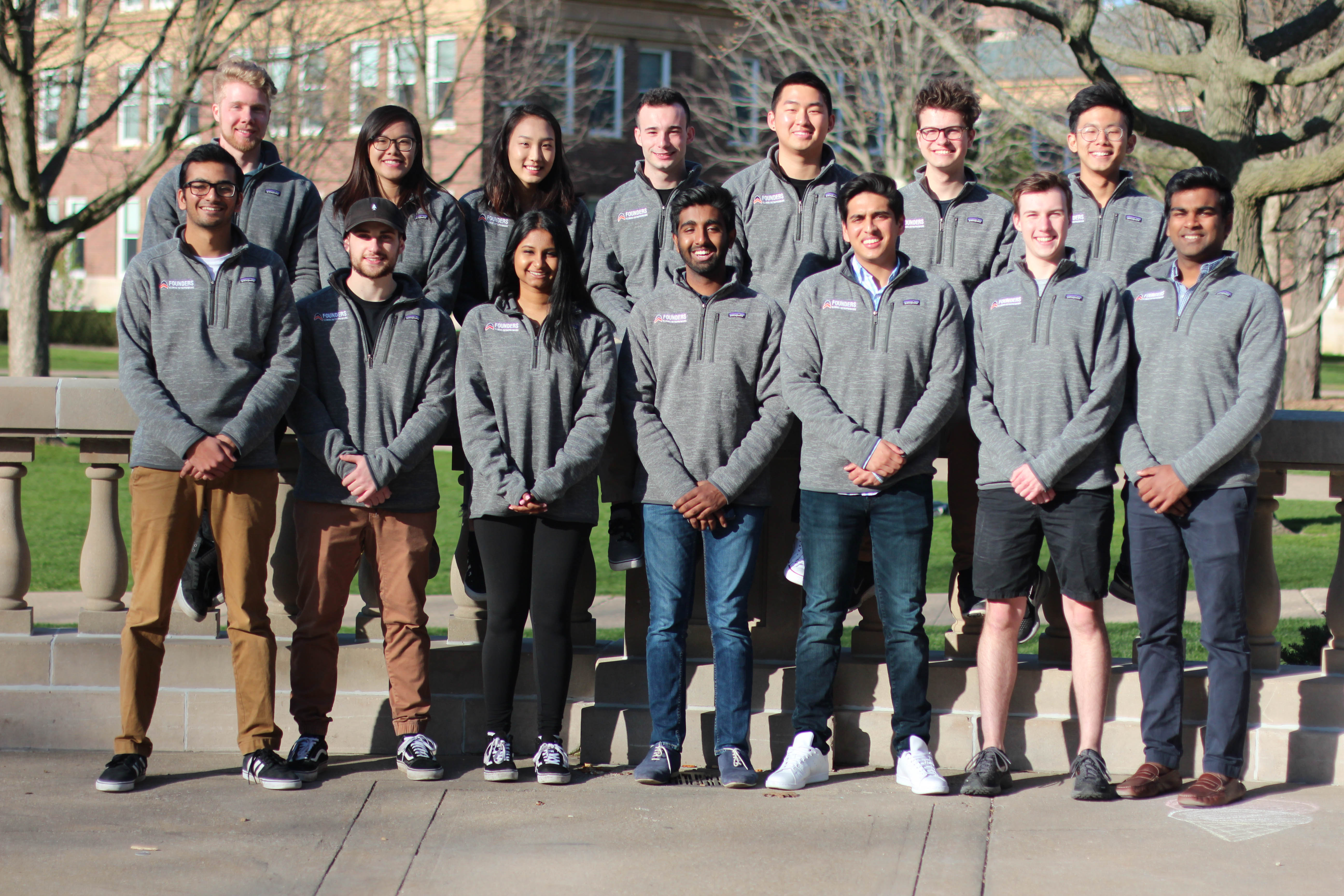 Founders is the student entrepreneurship organization at the University of Illinois. We're a community focused on supporting the next generation of entrepreneurs - to do this, we host events and offer resources to any UIUC student with an idea and the passion to work on it.
Having lots of startups begin at UIUC is great, but having lots of student entrepreneurs work together is better. We're in this for the long term - building the Urbana-Champaign entrepreneurship community is more sustainable and provides much more value. We believe that if you focus on the people, the results will come naturally.
The Founders Team are the people behind the curtain making it all happen. We want our members to succeed, so we maintain a strong culture and environment that educates, inspires, and motivates each of us. We are interdisciplinary, open minded, and innovative.
If you'd like to join Founders, reach out to us by email or over Facebook. Each semester, we recruit for various teams and event committees - shoot us a message to see how you can help!